We Need to Stop the Fashion System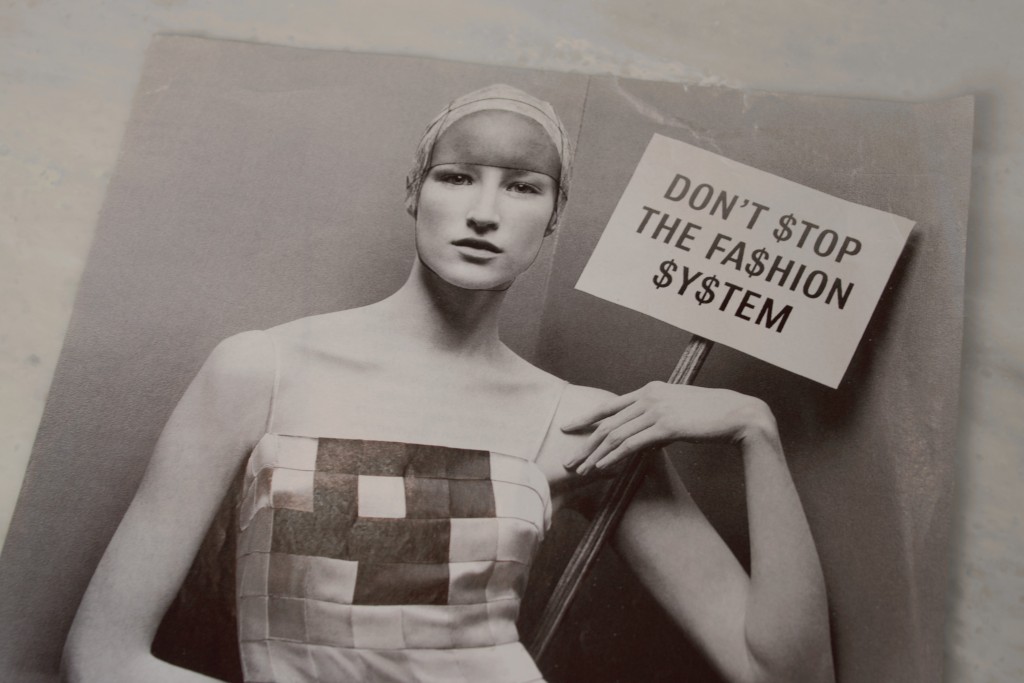 Originally this post was supposed to be about the reasons why I love Vintage Fashion, but it was something the Pope said this week about hyper-consumerism and climate change that I can't stop thinking about. Despite being bombarded with images such as the one above, the fashion system has become completely out of sync.
A fashion cycle has gotten to the point where it is so fast, it has completely lost touch with the very people it is supposed to serve: the consumers. We are showing collections a year in advance and initial planning and production is around 18 months in advance.
The rise in social media has fueled this type of hyper-consumerism, it has also fueled an incessant production of lower-price products not meant to last for more than a few wears per garment and has thus resulted in a throwaway society. This direct result on climate change is something we all need to be thinking about.
Perhaps born out of my own current austerity plan, I think consumers need to be the catalyst for change in the industry. Simply buying less and buying better (ie- only buying only what you truly need or love, versus what happens to be 'a la mode' at the moment). I think for many people, there is a large gap between what needs and wants. I've decided to employ the proverbial "reuse, recycle, repurpose".
I think just simply stopping and thinking about purchases before clicking that button, or handing over your credit card will result in people buying less. If we do not slow down this incessant production, I am afraid we are heading down a very dangerous path for both our society and our planet.
As the Pope pointed out, this is our "duty" to ourselves and our planet.
---