S'well Water Bottles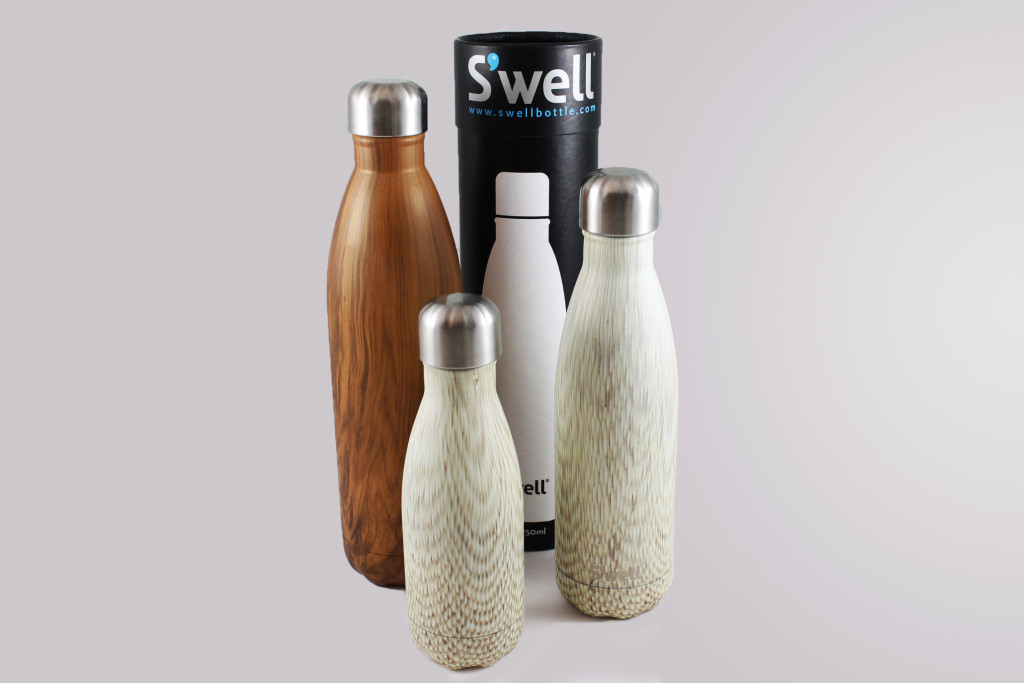 In the US alone, an estimated 50 billion plastic bottles are dumped in landfill sites each year, and over 200 billion globally. Now there is an alternative solution. S'well bottles was launched in 2010 with the mission to rid the world of plastic bottles. S'well bottles have a stainless steel liner and will keep drinks cold for 24 hours and hot for 12. It is available in three sizes, 9 oz., 17 0z., and 25 oz. making it ideal for work, yoga or travel. As part of the company's mission to give back to the community, they are also a sponsor of the U.S. Fund for UNICEF, donating $100,000 to help provide clean water to the world's most vulnerable children.
     I personally have it in all three sizes and use them for everything from work lunches to picnics. I also have the large one in a pretty faux walnut print that matches my kitchen so I use it to serve water at the table and it looks great sitting on the table. I took it on a picnic last weekend and it kept the lemonade ice cold for over 6 hours.
---