Review: Inn of the Seventh Ray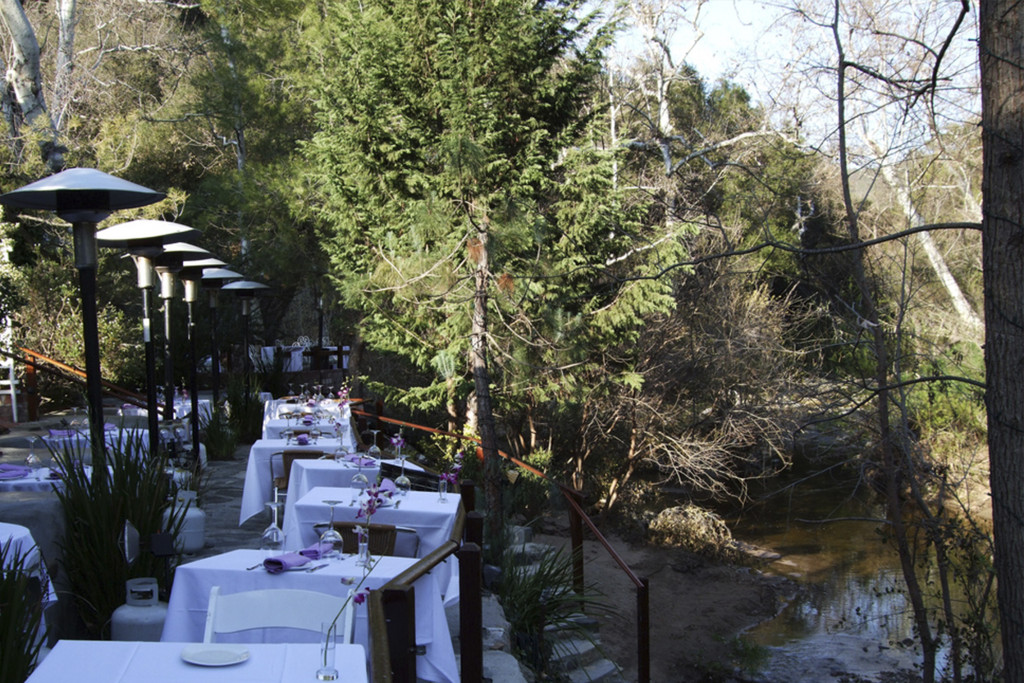 The Inn of the Seventh Ray is one of the great hidden treasures in Los angeles. Located in Topanga canyon, it is not clearly visible from the main road, instead it is the side road which is its access, and is located right across from the Canyon Bistro, which is another well-known spot for locals.
As its name suggests, this place is much more than a restaurant, it's an experience. It is totally unlike any other restaurant in the Los Angeles area.
The majority of the seating is outdoor, although there is some space inside in case of rain. The tables  are set on small patios adjacent to a winding creek and set inside a magic, forest-like setting. Originally conceived as a vegetarian restaurant, it has since departed from that idea (although there is some vegetarian fare on the menu).
The food from Chef Bradley Miller is well thought out and delicious. And true to its mantra, is prepared with the utmost care and creativity. The wait staff told us that 90% of their menu is organic, and they do not use any refined sugar in their recipes. The food is not only seasonal organic but also comes from locally known farms, some of whom are part of the farmer's market on Fridays in the lower parking lot.
Their wine list at the Inn of the Seventh Ray is also one of the largest, with most of their offerings also organic. The attention to detail is obvious from the moment you step in. Even the table water is treated with osmosis, then alcolized to 'maximize your healing'.
There is also a New Age bookstore that is located to the side of the restaurant that I would suggest visiting.
Best of all, the service is not hurried nor harried. In fact, as their site states, "Please dine unhurried and partake of the angelic vibrations, to experience a timelessness of what can become the coming culture of this new Golden Age".
In all, the Inn of the Seventh Ray a must-try experience to find your zen while nourishing your body and soul. What could be better?
---